June 1st means…it's Currently Time!!! Thanks Farley for hosting each month!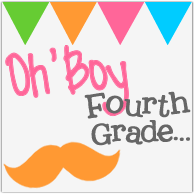 Now, onto the explanation of the summer version of Workshop Wednesday…
I know many of you are like me, therefore many of you are obsessed avid Pinners on Pinterest.
I love Pinterest. So much.
And if you're even more like me (probably more than you'd care to admit, hee hee), this next ecard is for you, too!
So, I'm here to help provide you with your summer professional development credits! 🙂
Workshop Wednesday (but not just Wednesdays!! This one will last the whole month of June!!) will require you to do a little lesson planning…
Best kind of planning there is, right??
So here is the low-down for the link-up! :o)
Choose some of your favorite math, reading, and/or writing pins that you want to try in the new school year, and embed them in your post so we can click and repin the great ideas! You can post as many as you want, and as often as you'd like! You don't have to post on Wednesday, even though it's called Workshop Wednesday. Also, if you'd like us to follow your Pinterest boards so we can see all the lesson planning you're doing this summer, be sure to include your link in your post!
Not sure how to embed your pins so your readers can just click on it and go straight to the pin itself? It's easy peesy! Go to the pin you want to put in your post, and click embed:
Then just copy the code, and paste it into the HTML of your post:
Here are a few of my pins! 🙂
MATH:
I'd like to have my students assess themselves more in problem solving in math. These are terms that we use already in my district, so I want to make this as an anchor chart for my students to refer to when we do problem solving.
READING:
I love this idea for reading homework! So much better than a traditional reading log that the kids have parents sign after they've "read." Ahem.
WRITING:
I want to use more pictures this school year for creative writing prompts. This will be the one I start with because frankly, it is HILARIOUS. :o)
I can't wait to stalk pin from all of your posts! Don't forget to grab the button and link back to this post from your post! I'll repost the linky weekly in June with some new pins of my own… remember, you can link up as often as you'd like, on any day you want! Feel free to link up weekly with me if you want! 🙂